Reordered. Expected to arrive at the end of Aug. '23 
Grow your heart and spread the word. How Many Good Deeds can you do this grinch-mas?  
-2.5-inch patch 
-Laser-cut, iron-on patch
-Activity (Read INSPIRING IDEAS TAB BELOW)
INSPIRING IDEAS
- Activity Sheet Available and a link will be provided during checkout and will be emailed. (downloadable .PDF) 
- Activity Sheets will not be physically mailed. I specialize in designing patches and these ideas, are meant to help inspire leaders with ideas to earn the embroidered patch. For additional ideas to earn our lovely patch please search  Google or Pinterest. 
Aside from all the good deeds you can do discuss with your girls what makes for a SMALL HEART. and What keeps your heart growing?
Resentment – forgiveness to those who have hurt you.
Suspicion – a belief in others and their potential.
Selfishness – generosity and a willingness to focus on others.
Ingratitude – gratitude for every gift regardless of the size.
Discontent – contentment for what you have right now.
Fear – a faith to believe God has your best interest at heart.
Isolation – the willingness to step out of your comfort zone and befriend others.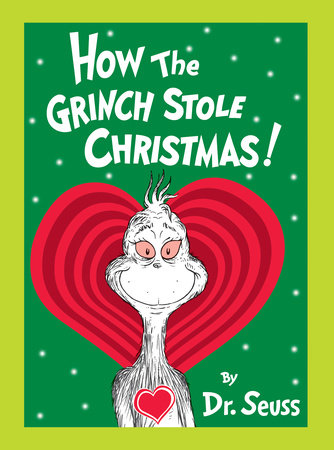 Read How the Grinch Stole Christmas! Grow Your Heart Edition
Good Deed Tracker 
https://www.grinchgooddeeds.com/wp-content/uploads/2018/10/Good-Deed-Tracker-Booklet.pdf
Courtesy of Random House TM & © 2016 Dr. Seuss Enterprises, L.P. All Rights Reserved
Check out 40 Grinch inspired activities your girls can choose from. Courtesy Fantastic Fun and Learning  Click here.
Design a poster to promote the idea that doing good deeds
will help you to grow your heart by three sizes.
- Older girls read "How the Grinch Stole Christmas" to younger children virtually and make a craft.
- Thank a healthcare worker by making a Grinch ornament and insert a special message thanking them for what they are doing for the many sick patients in the hospital during this difficult time.
- Throw an amazing Grinchmas party - https://fun-squared.com/how-to-throw-an-amazing-grinch-party/ Courtesy of Fun Squared.
To order our Grinch inspired patches, just head over to https://madaboutfunpatches.com/search?type=product%2Carticle%2Cpage&options%5Bprefix%5D=last&q=Grinch